Grace Weyrauch is a Licensed Professional Counselor. She earned her Bachelor's Degree in Psychology at Ithaca College and her Master's Degree in Counseling at the University of New Mexico.  
Grace began her career in counseling while living in New Mexico, where she worked in inpatient, community outpatient and school settings. She provided services to families involved with NM Child Protection Services, worked as a Family Advocate and ran counseling groups for young mothers, teenage girls and individuals recovering from substance abuse. Later Grace worked as an adoption counselor and then as the director of a non-profit adoption agency. 
Upon moving to Scottsdale, Grace continued practicing as a Licensed Professional Counselor. She began her career in Arizona as a child, family and adult psychotherapist for a large community mental health agency and quickly took on the role of Clinical Director of the agency's Scottsdale office.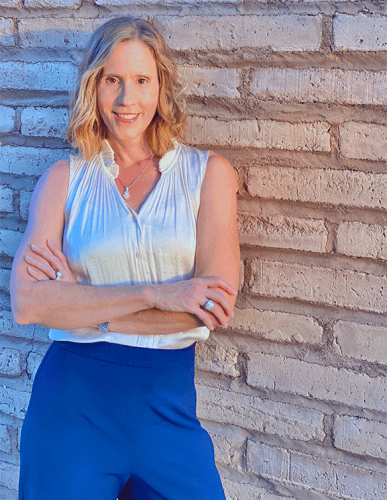 Grace opened her private practice in 2003 and has worked in this capacity ever since. Her dedication to serving the people of her community continues in her current practice. Throughout the course of her career, Grace has provided the highest level of professional, ethical and effective therapy to her clients and this remains her focus today.
Scottsdale has now long been home to Grace and her family. She, her husband and their two children take great pleasure in the beautiful nature and the wide variety of experiences that are possible in Arizona. They enjoy hiking, biking, playing on sports clubs, visiting music venues and attending sporting events. While Arizona is home, Grace and her family love to travel domestically and internationally every chance they get. Grace is active in several charity and community outreach groups. She values her community and is committed to its betterment for the sake of her family and others.